Hertford Castle is a unique Grade 1 listed building and an unforgettable venue to host a private lunch, dinner or special occasion. Your guests will be indulged by the privileged perspective of private dining, within impressive rooms that epitomise the Castle's rich history and with magnificent views over the gardens.
Combining flexibility and affordability, rooms can be privately hired from £40 an hour. The Mayors Parlour, the smaller intimate private dining room seats from 8 – 20 guests, 16 guests can be welcomed to the grandeur of the Robing Room and a maximum of 50 guests can be seated within the relaxed Salisbury Room.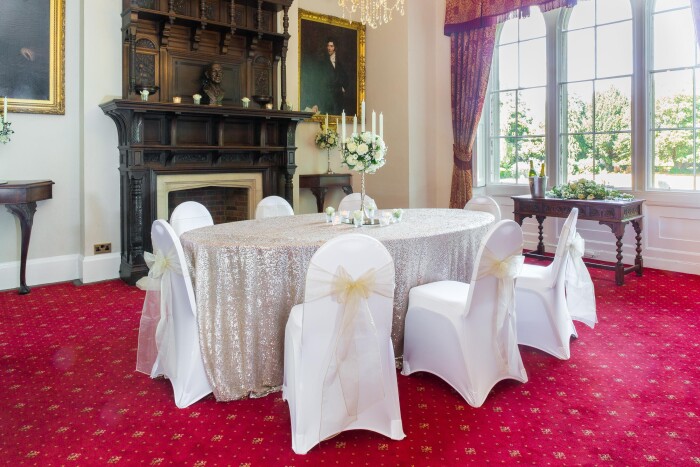 Fantastic feasting is always at the forefront of any dining experience and at Hertford Castle you are invited to bring in your own private chef to treat your guests to a sophisticated five course feast or a more relaxed bistro style meal, alternatively we can recommend a caterer.
For a one-off corkage fee of £300 you can provide your own alcohol and entertain your guests with activities such as wine tasting and cocktail making. Alternatively, we can provide a selection of Drinks for you.